the host
A warm welcome to the "Vilserwirt", it is nice that you are our guest.
The "Vilserwirt", a family business with tradition introduce themeselves:
Maria Obermaier (born Weindel), our mother, granny and grandma, or just the "landlady".
In 1956 the former farm daughter took over the inn with her husband Georg Obermaier.
4 children, Marlene, Georg, Theresia and Ursula, 13 grandchildren (2 grandchildren have passed away) and 3 great-grandchildren
With her passion and her engagement in the kitchen she lays the foundation-stone for the today's Vilserwirt. Before Sundays or holidays she was always up from 2.00 o'clock early in the morning in the kitchen to prepare fresh roasts and ducks for the holiday. In spite of her two artificial legs she is still until today present every day with her whole heart in the kitchen and supports her grandson Thomas. To her specialities counts every Friday freshly and home-made sweet yeast dumplings, apple pie and cream gateaux.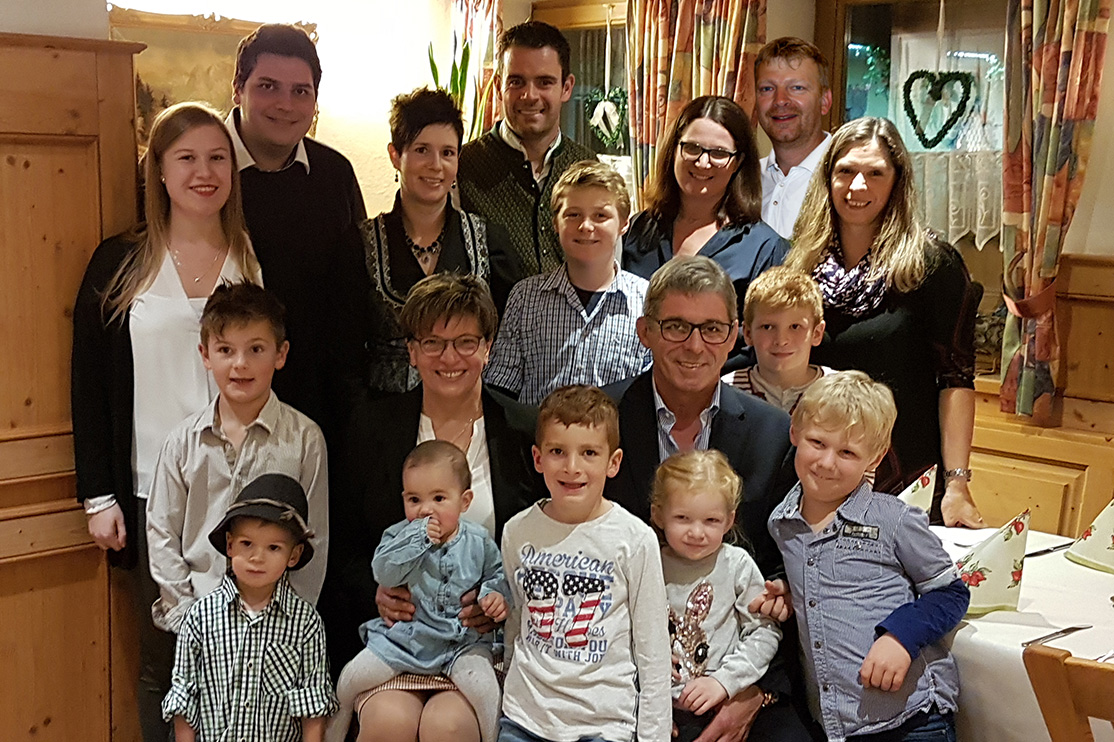 Georg Obermaier:
The qualified butcher's master and landlord is the boss's boss. He is with body and soul a host and looks after the welfare of the guests from Near and Far.
Marlene Obermaier:
As a wife of Georg Obermaier, landlady and cook she serves numerous home-baked delicacy, from the jam up to the cream gateau.
Thomas Obermaier:
The junior manager and chef grew up with the guest trade and lives this with heart and soul – like his parents and grandparents. After a few years of travel abroad (among other things at the "Stanglwirt" in Going) he became a chef in 2005 as the "best and the youngest graduate of Lower Bavaria".
Marion Obermaier:
The wife of the junior manager Thomas Obermaier is there for you as a good soul in all departments.
Carsten Schmidthals:
As a qualified cook, hotel businessman and a study to the hotel graduate in business management with a master price. He is responsible for the new hotel "Zum Vilserwirt" and the conference areas.
Birgit Schmidthals & Maria Obermaier & Stefan Obermaier:
Daughters and son of Marlene and Georg Obermaier. If needed support the Vilserwirt where it is required.
Great Grandchildren:
Lukas, Elias, Hannes, David, Alexander and Amelie